Meet the Staff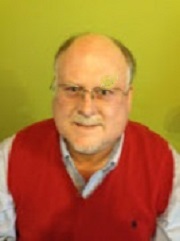 Rev. David L. Kennedy - Sr. Pastor - Rehobeth & Allison Chapel UMC's
David began his ministry as a teenager in the First Presbyterian Church of Marshall, Texas, singing and playing guitar and piano for the "One Way Singers" group from 1970 through 1977. Over those seven years, this singing group recorded two LP albums and traveled through the south each summer on tour.
David graduated from Texas A&M University and worked in both Agriculture and Pharmaceuticals for over 30 years before working as Directors of Assistand Living Facilities with his wife Joy in Arkansas, Missouri, Colorado and Texas.
Called to full time ministry within the Methodist system, David has served since 2014 in the North and East Districts of the Texas Annual Conference of the United Methodist Denomination in Houston. Currently, David and Joy are enjoying the Carthage area (18 miles south of his boyhood home) and look toward great things that God has instore for this wonderful area of East Texas.