JULY 2021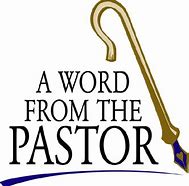 July 2021
Hello Summer!
Let us celebrate the full return to service in the sanctuary and the blessings that come from gathering in the Lord's house to worship, praise, and honor God! God continues as God always has and will… with you and I everywhere!
I know Covid 19 has been a curse in so many ways for so many people of our community, county, state, nation, and world. God's Spirit of comfort and Grace be with all who have lost loved ones from this horrific epidemic. Thanks be to all who worked so hard for the good of the people during these past 16 months. Doctors, nurses, pharmacist, hospital workers and volunteers, medical management, medical maintenance, emergency medical responders, fire fighters, county health workers, school health workers, along with so many others…. THANK YOU!
As we approach our nations celebration of independence and birth, this coming week, let us pause in prayer and give thanks to the inheritance of the greatest nation of people in the history of the world, the people that have made this gift possible and most important, endless praise to God for His favor and grace that anointed the actions that molded this nation.
Let this nation be filled with people of faith, following and humbleness for God the Father, Son and Holy Spirit always! May the citizens of this great nation hold the truths of our history as a nation with commitment to teach the things of the past (goodness as well as not good) to those that come after us. May each of us individually and collectively, always strive to never repeat the things that are harmful to each other or displeasing unto God!
Let each American, celebrate their patriot virtues of God, Honor, Duty and Country this 4th of July (and everyday) in the way we live, serve, and teach others. I pray for each of you, a time of relaxation, renewal of heart, mind, and soul, during the holiday(s). Love shared between family and friends… and strangers! May your ears hear the laughter and sounds of children at play… reminding you and I, that we never really grew up…. We just learned how to behave in public!
I look forward to Sunday mornings with each of you and other programs, events, studies, and such coming to us soon! May we each not only personally know about God but have wisdom from experiencing God in our daily lives!
God's Peace Be with You…. Always!
Pastor David
"Knowledge is knowing that a tomato is a fruit…Wisdom is knowing not to place it in a fruit salad!"
-Anonymous-